Global authoritative youth math competition
Over 300,000 students participating annually in over 6,000 schools from 30 countries and regions
Set up Global awards, School group awards
Opening examination of China competition area at the same time
  AIME I: Feb. 8, 2023(Wednesday), 13:00-16:00;Deadline: Feb. 1
   AIME II: Feb. 16, 2023 (Thursday), 13:00-16:00;Deadline: Feb. 10

The American Mathematics Competitions (AMC) sponsored by the Mathematics Association of America (MAA) took place. Today, the competition has become the most influential youth math competition with over 300,000 students participating annually in over 6,000 schools from 30 countries and regions. AMC hosts a series of competitions such as AMC8 held for grade 8 or below, AMC10/12 held for students at/below grade 10/12. AIME held for high scoring AMC10/12 participants for promotion, and USAMO / USAJMO is for excellent AMC10/12 participants of qualification trial of AMC national team.
October 2020, The Mathematical Association of America (MAA) officially authorized ASDAN China as an International Group Leader to administer the American Mathematics Competitions (AMC8\AMC10\AMC12\AIME) in China mainland.
Global official website: https://www.maa.org/math-competitions/international-registrations
Details>
American Mathematics Competitions(AMC8)
Date: Jan 18th, 2023 (Wednesday) 10:00-10:40(40min)
Exam Center
Online
Written test
Details>
American Mathematics Competitions(AMC10)
Version A: Nov 11th,2022 (Friday) 17:00-18:15 (75min)
Version B: Nov 17th,2022 (Thursday) 17:00-18:15 (75min)
Exam Center
Online
Written test
Details>
American Mathematics Competitions(AMC12)
Version A: Nov 11th,2022 (Friday) 17:00-18:15 (75min)
Version B: Nov 17th,2022 (Thursday) 17:00-18:15 (75min)
Exam Center
Online
Written test

Dear School Administrator,
Thank you for signing up for the 36th annual American Mathematics Competitions 8 (AMC 8) on November 10-16, 2020. The AMC 8 is a mathematics competition for middle school students that is designed to cultivate the mathematical capabilities of the next generation of problem solvers. In 2019, approximately 150,000 students worldwide will participate in the AMC 8.
Students who take the AMC 8 have the opportunity to develop creative quantitative thinking skills, which better prepares them to succeed in high school math classes. Furthermore, mathematics drives the innovations that shape our society and is useful in a broad range of careers, even those that are not traditionally mathematical, scientific or technical in nature. By offering these competitions the Mathematical Association of America aims to challenge and inspire students to become lifelong learners of mathematics.
After the competition results are compiled, certificates will be presented to the student with the highest scores in each school, as well as to students who score in the top 1% and 5% globally. But the real rewards come from challenging
each student with mathematics that is new, different, and "outside the box." Competition problems are more difficult than those encountered routinely in math courses, but they are designed to connect to middle school mathematics standards to ensure they are within the reach of students. The measure of success of the competition is not the number of problems solved, but is the level of engagement with mathematics that arises from the intellectual challenge of the problem-solving process.
On behalf of the Mathematical Association of America, I would like to thank you for offering the AMC 8 at your school. I hope your students enjoy the competition and continue to pursue their love of mathematics.
Sincerely yours,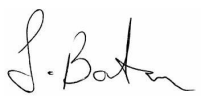 Jennifer Barton
Director, Competitions Operations
MAA American Mathematics Competitions
Introduction to American Invitational Mathematics Examination(AIME)
The American Invitational Mathematics Examination (AIME) is a challenging mathematical competition open for those who excelled on the AMC10 and/or AMC12 to enter the national teams of United States of America Mathematical Olympiad and Junior Mathematical Olympiad (USAMO and USAJMO). Participants of AMC10 and AMC12 with high scores in China can enter AIME, but can not participate in the selection test of national team of AMC. The AIME is a 15-question, 3-hour examination and all answers are integer numbers between 0 to 999. AIME has two versions of the same difficulty. Candidates can choose one to participate. Please wait for the notification of the organizing committee for the specific time.Top-scoring participants in the AMC10/12 are invited to take the AIME. Specific entry details will be notified separately.