Oxford Online Summer School
Economics | International Relations
Session 1: June 20th - July 1st, 2022 (break on weekend)
Session 2:: July 25th - August 5th, 2022 (break on weekend)
Grade:10 - 12
Official online Summer School by Mansfield of Oxford University
Taught by instructors from the University of Oxford
Small class size of up to 15 students
Official certificates from the Mansfield of Oxford University | Opportunity for the authoritative recommendation letter
Academic research paper | Oxford application workshop

The University of Oxford is a collegiate research university, the oldest university in the English-speaking world, and one of the most prestigious academic institutions in the world. Oxford has educated a wide range of notable alumni, including 28 prime ministers of the United Kingdom and many heads of state and government around the world. 72 Nobel Prize laureates, 3 Fields Medalists, and 6 Turing Award winners have studied, worked, or held visiting fellowships at the University of Oxford.
Programme Introduction
The University of Oxford is a global leader in the field of Economics and International Relations. It has one of the largest groups of academic economists and politics and international relations departments in the world and regularly rank as the UK's top department. The researchers inform and improve economic and public policy around the world and are dedicated to training the next generation of economic and politics leaders.
Oxford Online Summer School is officially hosted by the Mansfield of Oxford University and taught by Oxford faculties and instructors, issuing the official certificate of completion to students. Within two weeks, students can acquire broad knowledge by understanding of the subject they choose. By the end of the programme, all the students need to finish an academic research paper, and present it to the instructors. The best-performing students will receive an authoritative recommendation letter.
The programme is officially hosted by the Mansfield of Oxford University and taught in small classes, culminating in awarding an official certificate of completion.
The Mansfield of Oxford University selects and assigns excellent instructors, teaches in Oxford's traditional discussing style, stimulating students' unique perspectives and developing their ability to learn, think and criticize independently in the process. The instructor is not just a transmitter of knowledge but also a guide who can evaluate students' ideas in a focused manner, help them choose appropriate research methods, and guide them in their research and analysis.
All the students will complete a thesis within two weeks and present it to the instructors and classmates. Students will experience topic setting, literature reading, in-depth research, and academic writing, greatly enhance their educational and research skills.
Oxford application workshop will give students an insight into the Oxford application process and mock interview preparation.
Dr. George Bitsakakis, Economics
Director of Studies in Economics (2015 - ), Dean of Degrees MA (Oxon) MA (Michigan-Ann Arbor), MSc, PhD (LSE)
George Bitsakakis currently works at University of Oxford and teach Micro-foundations of Macro, Growth Theory & Innovation, Asset Pricing, Stochastic Calculus, Mathematical Economics, Public Economics, History of Economic Thought. Philosophy of Economics, Philosophy of Mathematics, Causality & Scientific Explanation; Dynamical Systems, Computation Theory, Meta-mathematics.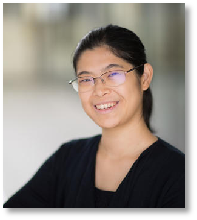 Dr. Eileen Tipoe, Economics
Graduate Advisor in Economics at University of Oxford; MPhil, DPhil (Oxford); Staff Economist at CORE Economics Education
Eileen Tipoe is the designer of the Inclusive Economics course at the University of Oxford. Dr.Tipoe has been teaching undergraduate Economics since 2017, after 2019, she began to teach post-graduate students, and was once awarded the Oxford Social Sciences Divisional Teaching Excellence Award. Dr.Tipoe has published "Doing Economics," "Economy, Society, and Public Policy" on the CORE Econ platform. Her broad research area is applied microeconomics, focusing on revealed preference and welfare analysis.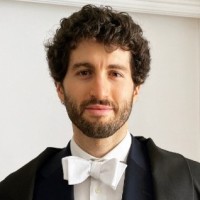 Dr. Andrea Bernini, Economics
Lecturer in Economics at University of Oxford; MPhil, DPhil (Oxford); Visiting Ph.D. Fellow at Harvard University
Andrea Bernini is a lecturer in Economics at the University of Oxford, and also a consultant at the World Bank Group. Dr. Bernini has worked and conducted research for many international organizations, including Lendable, Goldman Sachs, the Bank of England, the Economic Commission of the United Nations, Deloitte, etc. His research interests lie at the intersection of political economy, econometrics, development and public economics.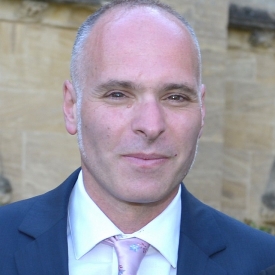 Dr. Peter Bergamin, International Relations
Lecturer in Oriental Studies
Peter specialises on British Mandate for Palestine, with a particular interest in Maximalist-Revisionist Zionism. In addition to his teaching, he co-convenes, with Yaacov Yadgar, the Reconsidering Early Jewish Nationalist Ideologies Seminar. His first monograph focused on the ideological and political genesis of one of the major leaders of pro-Fascist, Far-Right Zionism.
Dr. Edward Howell, International Relations
Lecturer in Politics
Edward currently teaches undergraduate Politics papers, namely the core paper in International Relations, as well as optional papers on Politics in China, International Relations in the Era of the Cold War, and International Security & Conflict. Edward also supervises theses pertaining to East Asian politics and International Relations.
| | | | | | |
| --- | --- | --- | --- | --- | --- |
| Day | Day1 | Day2 | Day3 | Day4 | Day5 |
| Week 1 | Classical approaches to the study of International Relations | International Society and Law | Power Politics | Postcolonialism and Empire | International Cooperation |
| Week 2 | Globalization and International Financial Institutions | Global War and Security | International Organisations and International Security | Culture and Conflict | Final Presentation |
| | |
| --- | --- |
| Beijing Time | Contents |
| 9:00-10:30 | Bilingual TA lead students in discussing and completing projects assigned & extracurricular activity |
| 10:30-16:00 | Teamwork and assignment |
| 16:00-18:00/19:00-21:00 | Live Course from Oxford instructors |
| 21:15-22:15 | Office Hour |
*The schedule may vary depending on the Mansfield of Oxford University.
| | | | | | |
| --- | --- | --- | --- | --- | --- |
| Day | Day1 | Day2 | Day3 | Day4 | Day5 |
| Week 1 | Intro Economics | Micro Economics | Macro Economics | Quantitative Economics | Strategic Management or Economics of industry |
| Week 2 | Econometrics | Game Theory | Labor economics | Economics of industry | Final Presentation |
| | |
| --- | --- |
| Beijing Time | Contents |
| 9:00-10:30 | Bilingual TA lead students in discussing and completing projects assigned & extracurricular activity |
| 10:30-16:00 | Teamwork and assignment |
| 16:00-18:00 /19:00-21:00 | Live Course from Oxford instructors |
| 21:15-22:15 | Office Hour |
*The schedule may vary depending on the Mansfield of Oxford University. *Students need to choose one of the teaching times(16:00-18:00 or 19:00-21:00)
Date:
Session 1: June 20th - July 1st, 2022 (break on weekend)
Session 2: July 25th - August 5th, 2022 (break on weekend)
Teaching Time:
Economics(Session1&2):16:00-18:00 or 19:00-21:00 (students need to choose one of the teaching times)
International Relations(Session2):16:00-18:00 or 19:00-21:00 (students need to choose one of the teaching times)
Admission quota:15 high school students for each class; There is a limited number of vacancies, placements are assigned on a first come, first serve basis
Grade:
10-12
*For more information please contact ASDAN teachers
How to apply:
Economics:
Students who received B or above in ASDAN EPQ
Recommendation letter from an invited Economics teacher (Each teacher can recommend up to two students)
Individual application need to submit English language performance (IELTS level 6.5 or TOEFL 90) and A or above in Economics
International Relations:
Students who received B or above in ASDAN EPQ
Recommendation letter from an invited English teacher (Each teacher can recommend up to two students)
Individual application need to submit English language performance (IELTS level 6.5 or TOEFL 90)
Class requirements:
A computer with camera and microphone; Students need to keep the camera on and wear collared shirts during the teaching time